Patio Cleaning And Pool Deck Washing For Serene Poolside Relaxation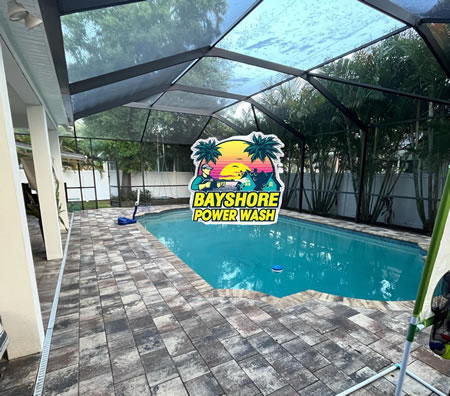 If you've been on the market for professional pressure washing for Tampa or its surrounding cities, then you've come to the right place. Here at Bayshore Power Wash our pool deck washing is one of the many expert pressure washing services that we provide.
Pool deck washing will have your exterior free of harmful substances, and ready for all your outdoor plans. A professional cleaning will remove mold, mildew, algae, and so much more. Not only is this beneficial for health reasons, but it also keeps your home's exterior looking its best all year long.
Although pressure washing is essential to keep your pool deck area clean, it should always be trusted by a professional. DIY cleaning solutions can be harmful to your deck and actually cause more harm than good. Here at Bayshore Power Wash we use environmentally safe chemicals as well as top-of-the-line pressure washing equipment to guarantee a thorough and safe cleaning for all your exterior surfaces. We have years of experience in the field, so we know how to treat your property the right way the first time.
Pool Surround Cleaning
Your pool isn't the only area that collects dirt and debris, your pool surround does too. Keep your pool surround safe and clean all year long by hiring us for the job. We specialize in removing various substances from your exterior surfaces to protect them and your loved ones.
Your safety is our property here at Bayshore Power Wash, which is why we highly recommend hiring a professional for your exterior cleaning needs. Various substances like algae and mold can create slippery surfaces on your concreted areas. Safe yourself from injuries, hassles, and even potential damages by hiring us for professional pool deck washing for your Tampa property.
Patio Washing For Beautiful Tampa Outdoor Living Spaces
Your exterior room needs regular cleaning to look its best, and you can trust that the pressure washing experts and patio washing specialists at Bayshore Power Wash. We will take the greatest care in making your Tampa patio into a clean and tidy backdrop for your future outdoor events. Professional patio washing is a quick, cost-effective way to give your patio a stunning face-lift when weather conditions attack and fade your outdoor room. Unlike indoor rooms, heat, humidity, and other forces of nature are constantly assaulting your patio and porch. The best strategy to fight against nature's assault is to trust the leading experts on pressure washing in Tampa.
Bayshore Power Wash service gets patios back in cookout-ready shape just in time for picture-perfect gatherings.
We know that homeownership includes never-ending lists of things to do; we're happy to handle outdoor cleaning, so you have more time to relax! We recommend annual patio cleaning for all homeowners. These services are most popular in the fall when leaves pile up and at winter's end when the weather gets nice enough for outdoor gatherings.
Porch Cleaning For Relaxing Outdoor Areas
Porches, patios, decks, wherever you gather outdoors, we're here to get your space clean, pristine, and cozy through superior service from Bayshore Power Wash. Our pressure washing experts evaluate your porch or patio then hand-pick cleaning solutions for best results. Regular porch washing once per year helps preserve property value and extend your porch's lifespan. We may select the soft wash option for more delicate surfaces, which uses less pressure. Our soft washing technique is paired with our hand-picked cleaning solutions for gentler cleaning with the same high-quality results.
Superior Pressure Washing In Tampa
Here at Bayshore Power Wash we're more than proud to offer our expert services to residential and commercial properties alike. Don't stop at just our pool deck washing to keep your home in pristine condition. Check out our complete list of residential services that we provide to the Tampa area:
House Washing
Driveway Washing
Gutter Cleaning
Fence Cleaning
Window Cleaning
Commercial Pressure Washing
With our wide variety of services, we're sure to have one or more that will work for your home or business. Give us a call at 813-638-1106 when you're ready for professional results for your Tampa property. We can't wait to hear from you!
Are you interested in a pressure washing service for your home? Give the pros at Bayshore Power Wash a call, and let's schedule a pool screen enclosure cleaning for your Tampa residence today!
With years of experience and thorough training, our pros at Bayshore Power Wash are prepared for anything your property exterior has to offer, and your pavers are no exception. We have knowledge and understanding of all the different types of pavers and how to treat them properly; you can rest assured that your paver sealing project will be in good hands. With our customer-centered mission, dedication to excellence, and satisfaction guarantee, every Bayshore Power Wash service is a good choice for your home's aesthetic value and health.
To learn more about the many exterior cleaning services we offer or to learn more about our paver sealing service, give us a call at 813-638-1106 to speak to the experts today.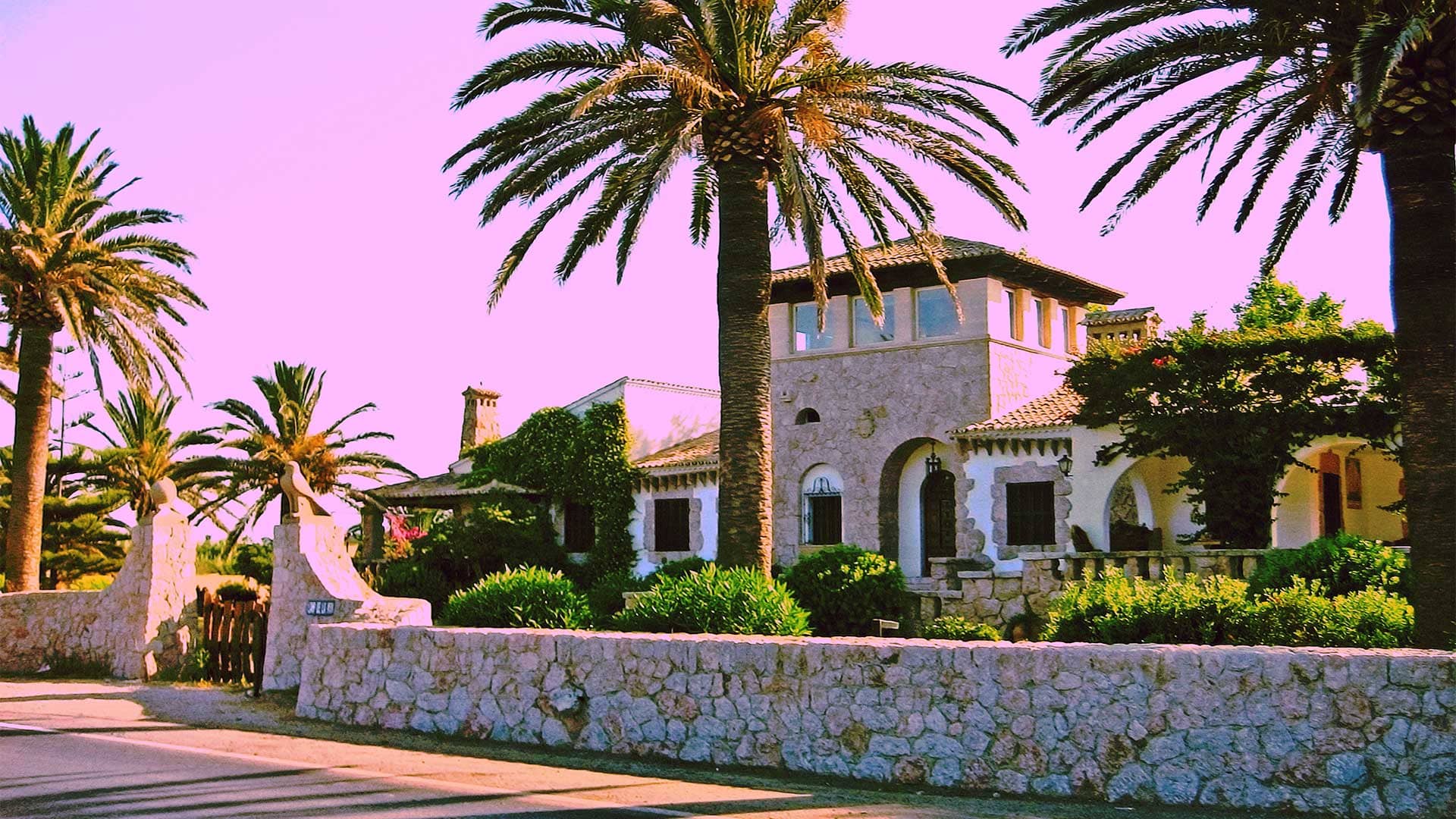 Beat the Grime With Our Tampa Pressure Washing Pros.

Contact Us Today!